You've probably experienced this before: loving a pair of glasses on a model, on a shelf, or on someone else you know, only to be disappointed when you learn they don't look good on you. Choosing the right glasses for face shape matters, not just to get the look you're going after but for comfort as well. This is particularly true when you're spending the money for a pair of high-quality prescription lenses!
Luckily, at Music City Optical, we not only have the best Nashville eye doctor, but we also offer a full-service optical boutique with a fantastic selection of designer & regular eyeglass frames. Our experts will be more than happy to help you find the best pair of glasses for face shape, look, comfort, and more.
Come in for a comprehensive exam to get your most up-to-date prescription, and then let us help you choose the best frames to suit your needs. Make your appointment today!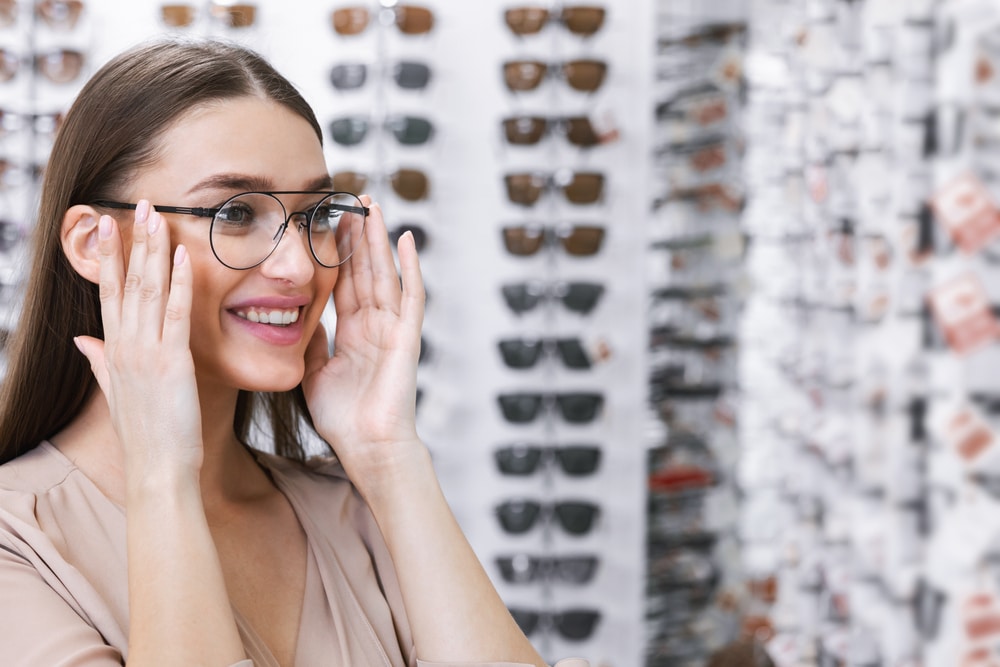 Choosing the Right Glasses for Face Shape
There are a lot of factors that go into deciding which pair of glasses to get, including price and overall design. It's also important to consider how getting the right glasses for face shape can make a huge difference in your overall comfort and confidence. We offer many of the top eyeglass frames to choose from in our optical boutique, including Tom Ford and Persol.
In general, we can think of face shapes in five groupings; heart, square, oval, round, and diamond or chiseled. Though the personal style and your overall desired look are also important factors to consider when choosing your next pair of eyewear, so, too, is face shape. You can find a comprehensive guide that not only helps you determine which face shape you have but also offers suggestions for choosing the right glasses for face shape here. We've summarized the information below.
Oval faces tend to be the most versatile when it comes to choosing glasses for face shape. These faces are generally well-balanced and, thus, will work well with a variety of frames.
Square faces, on the other hand, require something to soften your features and balance out your face. For this face shape, round or oval glasses will be best.
Like square faces, choosing the right glasses for this shape is all about bringing balance to the otherwise round features. Choose square or rectangular frames for the most flattering fit.
Like oval faces, people with heart-shaped faces have a broad range to choose from when it comes to finding the right glasses for face shape. Here, rectangular, oval, and round shapes will work the best.
Finally, those with a chiseled diamond face will want to work with their naturally angular features and soften them with the right frames. The best choices here are oval, rectangular, and even geometric shapes like horn-shaped glasses.
These guidelines are, of course, just that. There really aren't any hard and fast rules when it comes to choosing the right glasses for face shape. However, we want you to be happy with your glasses and feel confident wearing them, so it's worth discussing this the next time you visit our Nashville clinic.
We offer a much more personalized experience than trying to choose which glasses will look good on your particular face shape from a lineup online. Schedule your next eye exam with us, and let us help you choose the perfect glasses not just for your face shape but your overall style and personality! We look forward to seeing you in our optical boutique soon!